EL-Cell GmbH offers electrochemical test equipment and services to academics and professionals who conduct high quality battery research at the leading edge of knowledge. Their combination of mechanical and electrochemical expertise has created a unique environment for producing electrochemical test equipment of the highest quality.
PAT-Cell.  EL-Cell's most popular product and unique to them, this leadless cell embodies their PAT-Core concept:
Long-term half cell measurements with 3 electrodes
Single-use means no need for cleaning or drying cell components.
Superior corrosion resistance for next-generation battery chemistries.
Reproducible and homogeneous mechanical pressure on electrodes.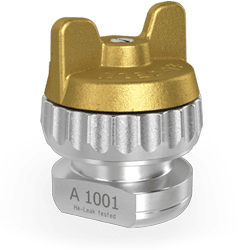 In order to connect and operate a PAT-Cell with a potentiostat, the cell is simply inserted into the socket of a PAT docking station. Only the docking station itself is permanently wired to the potentiostat, the PAT-Cells themselves are cableless. In this way, the connection to the potentiostat no longer has to be renewed and checked before each test.
In principle, all PAT-Cells can be used in any docking station to test basic electrical properties such as capacity and impedance. The only exception is the high temperature docking station, the PAT-Heater-4*, which can only be used with specially designed PAT-Cell-HT test cells.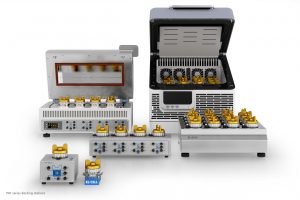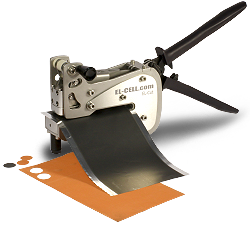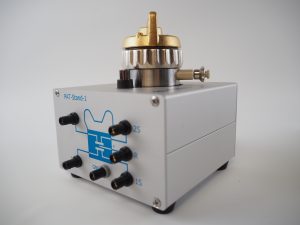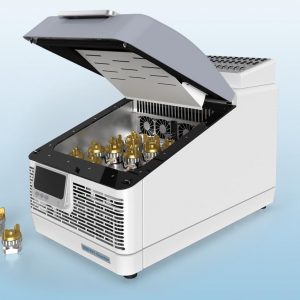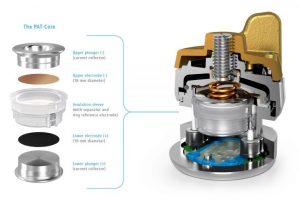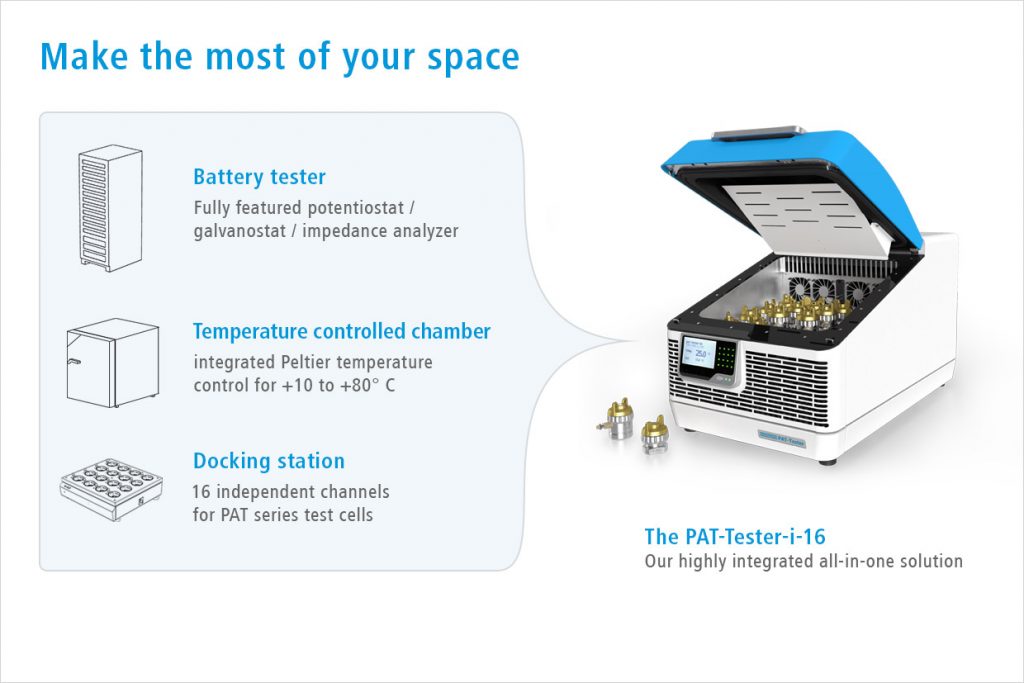 * PAT-Heater-4 Summary description
The PAT-Heater-4 is a heated docking station connecting up to 4 PAT-Cell-HT to any potentiostat or battery tester. The working temperature is adjustable from 10°C above ambient temperature up to 200°C. The PAT-Heater-4 saves wiring effort, because it is not necessary to renew the connection between cell and potentiostat for every battery test. However the easy-to-access banana sockets at the side of the docking station allow for flexible wiring.